Mini Packer Refuse Compactor
Mini Packer Refuse Compactor is a very easy solution for collecting and dumping waste from little streets in city centers as well as in rural areas.
They transport the waste to a bigger Refuse Compactor Truck or directly move the waste to the nearest facilities.
Procompactor Mini Refuse Compactors are very modern and built simply within world standards to fit all types of terrains.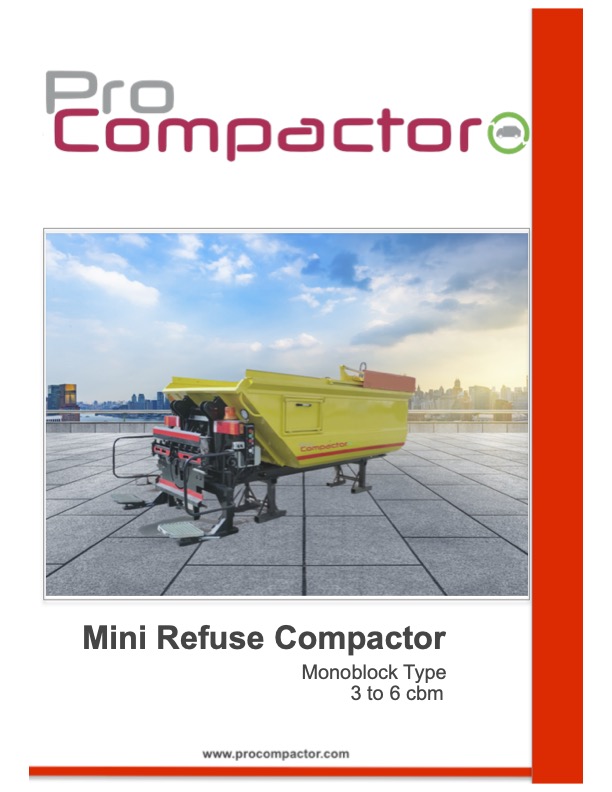 General Intro On Procompactor Minipack Refuse Compactor 
General: Mini Packer Garbage Compactor  is  mounted on 4×2 truck chassis to collect street waste in narrow streets, the power of the system will be supplied through PTO of the chassis and hydraulic pump of the superstructure
Body: Body wall: 2.5 mm thickness St 37 material Body floor: 4 mm thickness St 37 material Capacity: 6 cbm Compacting ratio: 3:1Body is made of single steel plate floor steel plates with u-profiles at the sides. Side protections on both sides. Control panels of the superstructure operators the right and back. Manual and automatic operation.Left and right steps for operators
Slide&Shovel: Shovel is mounted on the top of the rear end of the body contacted to the slide which is moving horizontally by means of two double-acting hydraulic cylinders from rear to front, the shovel is moving radially by means of two double-acting hydraulic cylinders. The shovel will collect and push the garbage to the front by pressing
Hydraulic installation: Hydraulic pump is powered by PTO which is mounted on the gearbox of the chassis. There will be a hydraulic oil tank with filters, levels, and temperature gauges. The movements controls will be done manually with buttons and automatically. Working pressure – 170barOil tank – 60liter
Container Lifting System:Аaccordance with EN 1501-1-2015
ACCESSORIES:- Beacon lamb
-Projector for night work
– Reflective stripes
-Manual for operating, maintenance, and spare part – left and right side guards of the vehicle
For more details please get in touch with us, we will be pleased to assist you right away.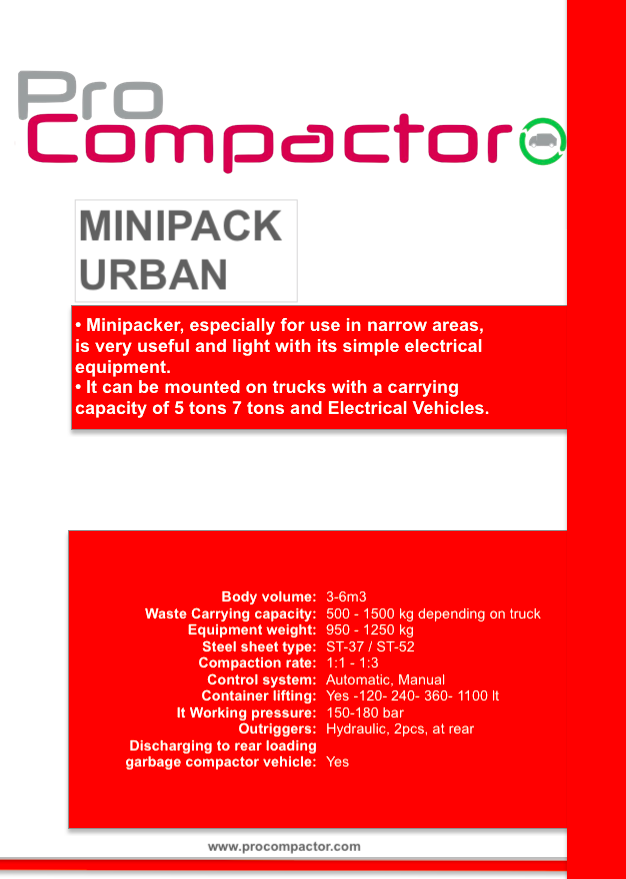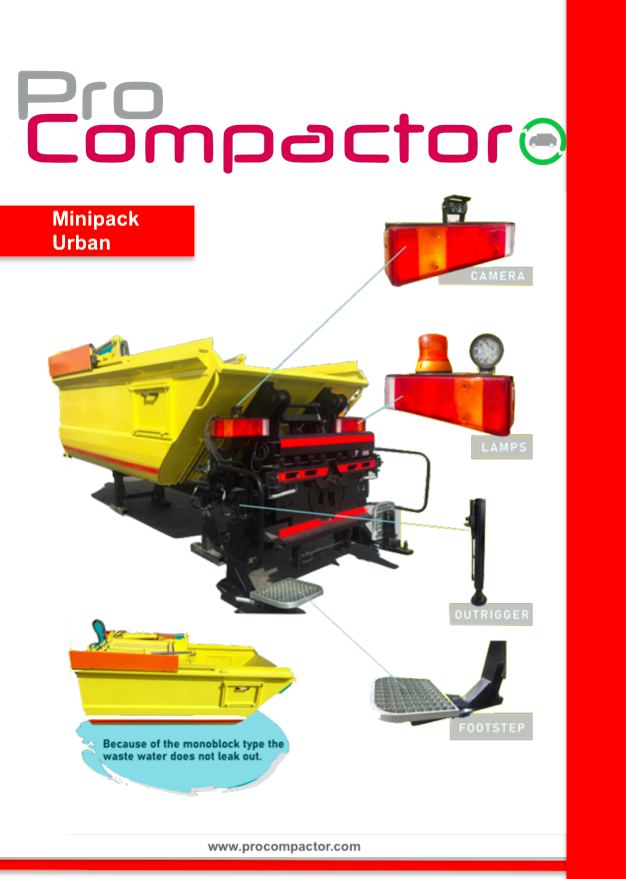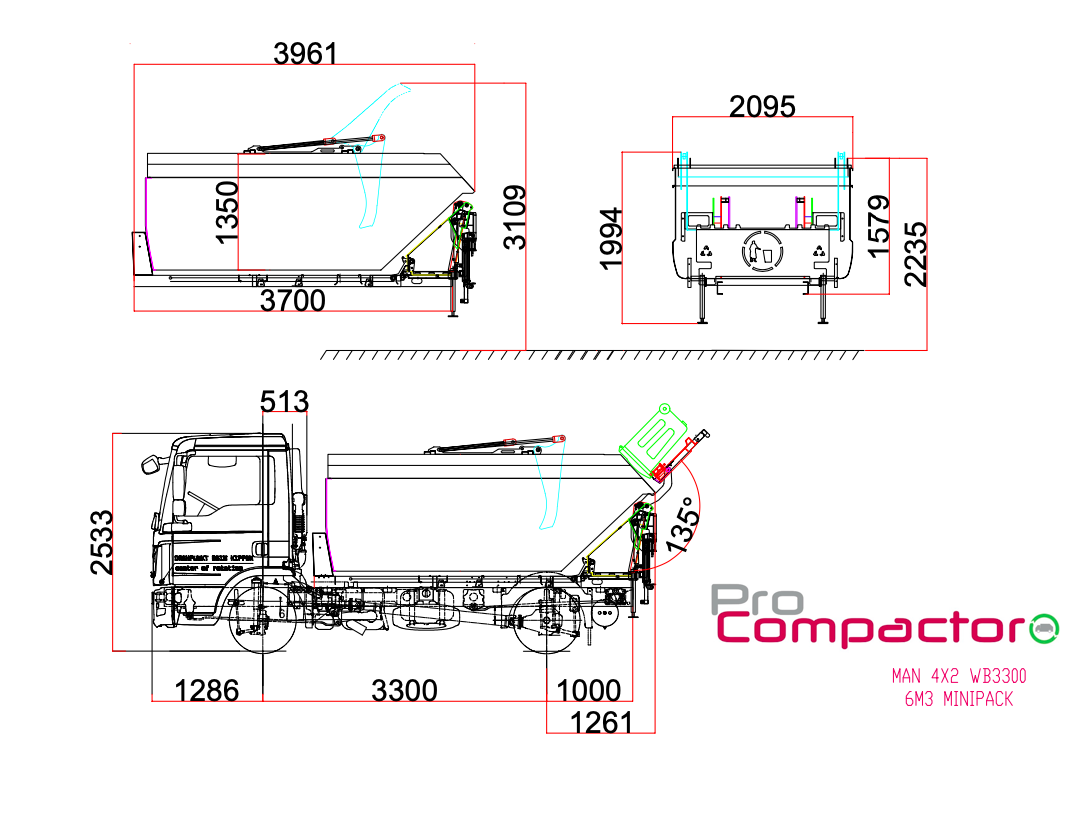 Contact Us