ProVac 8.000 lt Combined Sewer Jetting & Vacuum Truck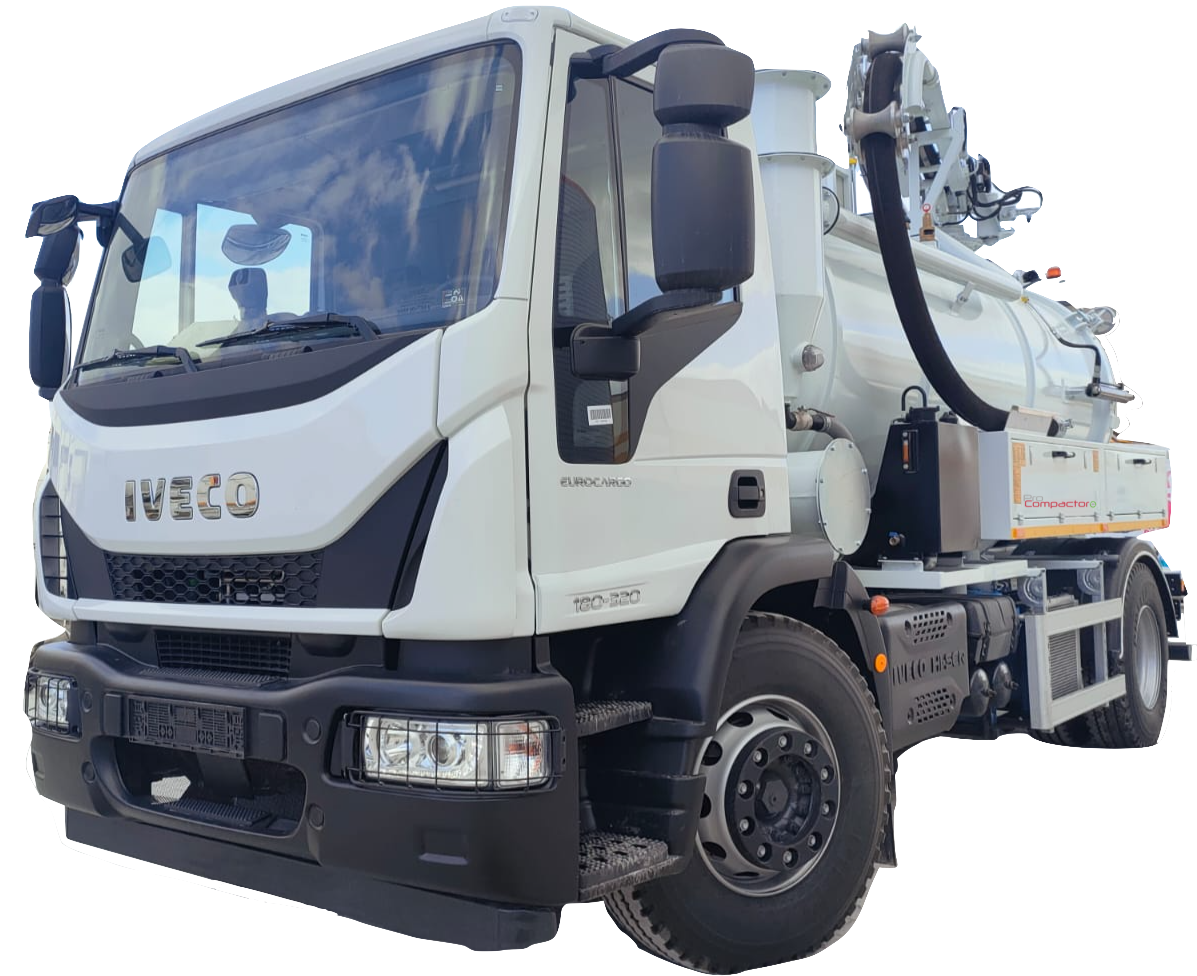 Combined sewer jetting & vacuum truck is a combination of two processes that are used to maintain combined sewer systems. The first process is sewer jetting, which uses high-pressure water to flush out debris and blockages from the pipes. The second process is vacuum truck service, which involves using a truck equipped with a vacuum to remove the debris and sewage from the pipes.
Sewer jetting is an effective method for cleaning combined sewer systems because it uses high-pressure water to break up and remove blockages from the pipes. This high-pressure water is created by a specialized sewer jetting machine, which is typically mounted on a truck. The machine is capable of generating water pressure of up to 4000 PSI, which is enough to remove even the toughest blockages from the pipes. The sewer jetting machine is typically fitted with multiple nozzles, which are designed to target specific areas of the pipes for cleaning.
Once the sewer jetting process is complete, the vacuum truck service is used to remove the debris and sewage from the pipes. The vacuum truck is equipped with a powerful vacuum pump and a large capacity tank that can collect large amounts of material in a single trip. The material is removed from the pipes using a flexible hose, which is connected to the vacuum pump. The vacuum truck also has a filtration system, which separates solid waste from liquid waste, allowing for proper disposal of the material.
Combined sewer jetting & vacuum truck is an innovative solution for maintaining combined sewer systems because it provides a comprehensive cleaning process that removes blockages, debris, and sewage from the pipes. This helps to prevent backups and overflows, which can cause serious environmental and health hazards. Additionally, the vacuum truck service helps to ensure that the material is safely and efficiently removed from the pipes, which reduces the risk of contamination and reduces the need for manual labor.
For more on Combined Jetting & Vacuum Vehicles
ProVac- 8000 LT COMBINED SEWER JETTING VACUUM TECHNICAL SPECIFICATION

Vacuum truck works by the principle of trusting and breaking effects of for cleaning operations and it also capable of vacuuming sludge, waste water and half solid waste inside its sludge tank by strong vacuum force created by means of a vacuum pump.
The equipment consists of the following sub-units; – Introduction
– Tank Equipment Information
– Vacuum System
– High-Pressure Pump
– Split Shaft
– Control Panel
– Accessories and Other Equipment
TANK EQUIPMENT INFORMATION
• Volume: The total tank volume will be 8000 lt Cylindric shape with elliptical bottom

• Tank Department: 4000/L vacuum tank, 5 mm ST-52

Superstructure: Made from special steel, anti- corrosion protect inside with epoxy paint, reinforced at external with steel rings. The tank is reinforced by 2 pcs wave breakers inside.
Tipping: Lifting by front end cylinder ..
Rear Door: 6 mm ST52 material with hinges atthe bottom side. The rear door open with 2 hydraulic cylinders, 4 pcs hydraulic lockers and a rubber gasket with resistance at sewage. Vaccum 0,95 Bar, pressure 0,5 bar, complete opening approximately 900 as vertical.
Draining&Suction: Draining DIN 125, Suction DIN 125 at the centre. Pneumatic drive and quıck coupling connection. Galvanized steel of suction hose
Level indicator: Its eyes type at rear lid.
Mounting: Both tanks are to be mounted to theauxiliary chassis made of ST37 carbon steel according to the regulations of the manufacturer of the truck original chassis..

Clean water: 4000 Lt Vacuum tank: 4000 lt Total: 8.000 Lt
Intro Video of ProVac Combi Sewer Jetting & Vacuum Truck
For more details please check the spec file here.
ProVac 8000 lt Combi Jetting & Vacuum Equipment Specs 
  Contact Us