Fire Truck Sprinklers Aid Vehicles
Fire Truck Sprinklers Aid Vehicles are used for safety purposes such as if a fire truck's water tank is depleted, the sprinklers can be used to put out any fires in the area. Sprinklers allow firefighters to stay at a safe distance while ensuring that they are not neglecting any areas that may need attention.
Technical Specifications
MODEL
First Response Vehicle
CHASSIS
At least 7.500 kg. 4×2 axles
BODYWORK
Modules Type
WATER TANK
2.500 Lt / Cr – Ni
FOAM TANKI
150 Lt / Cr – Ni
PUMP
● Capacity:
● Drive:
● Foam Ratio:
CNR 1500
10bar-1500 L/Min
PTO
%3-6
MONITOR
● Capacity:
● Control:
PRO 1200
1200 L/Min
Manual
LIGHTING and WARNING
Siren System
American Light Bar
Interior Lighting
2 Fixed Projectors
FIRST RESPONSE
● Control:
● Hose:
● Nozzle:
1 Unit
Manual opening – Electric collection
1-inch diameter, 50mt. size
Jet / Fog cap gun
ACCESSORIES
Standard accessories will be provided.
Standard Accessories
2 pieces of record switches
2 pieces 2-inch x 20 m fire hose
2 pieces 2.5-inch x 20 m fire hose
1 suction strainer
1 piece 4-inch suction hose
1 portable ladder
2 nozzles
Optional Accessories
Telescopic projector
Insertable first intervention wheel
Monitor with remote control
Powder Unit
Firefighting accessories
Rescue Equipment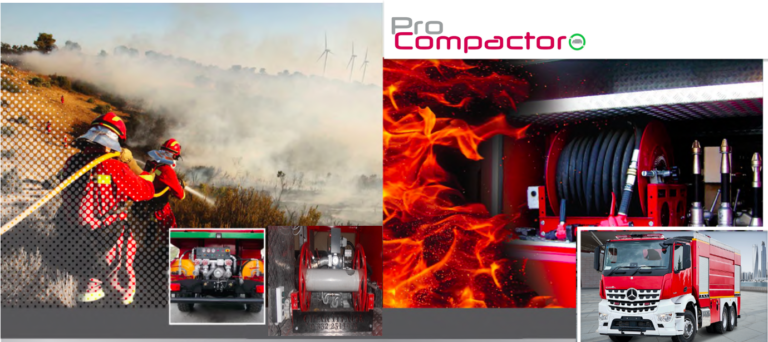 Contact Us