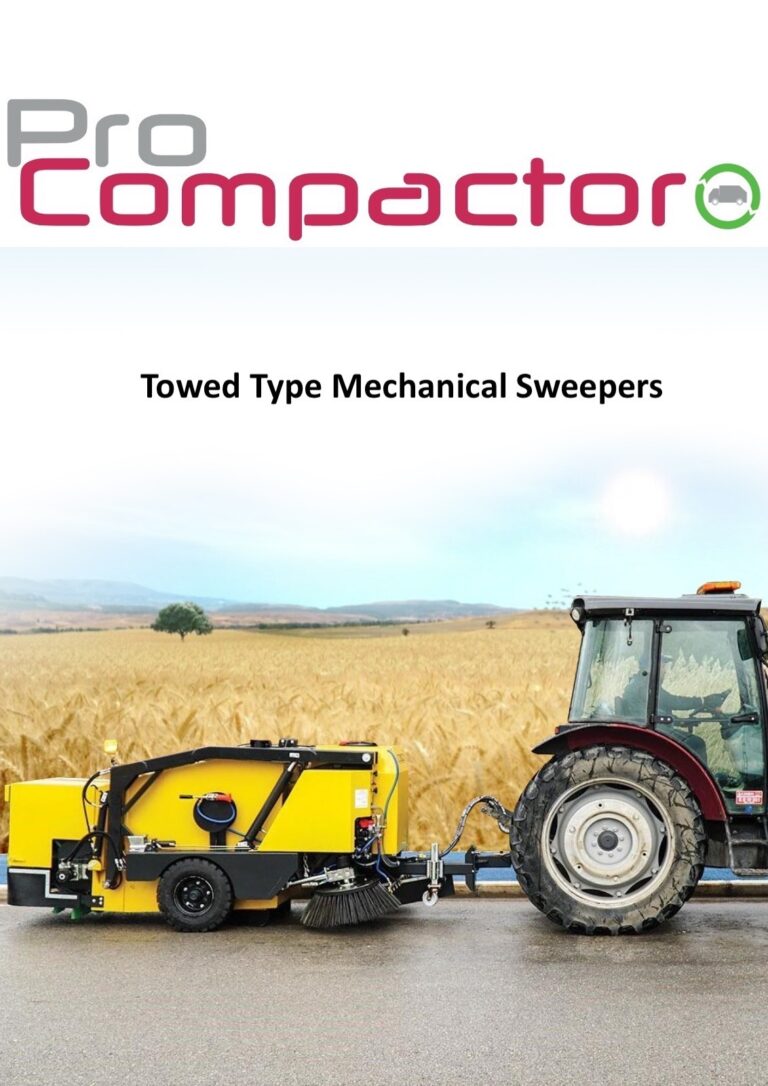 Towed Type Road & Street Sweepers
Towed-type road & street sweepers are designed for heavy works and operate on a mechanical basis and do not work with suction. These types of equipment are ideal for use in small areas and narrow streets.
There are several types of road sweeping equipment available on the market today, each designed to perform specific tasks. Some of the most common types of road sweeping equipment include mechanical broom sweepers, regenerative air sweepers, vacuum sweepers, and regenerative air-vacuum sweepers.
Mechanical broom sweepers are equipped with rotating brushes that sweep the road surface clean. These machines are ideal for large areas and are typically used for highway and runway sweeping. Regenerative air sweepers, on the other hand, use high-pressure air to lift debris from the road surface, which is then collected in a hopper. These machines are more effective for heavy debris and are commonly used for construction and industrial applications.
Vacuum sweepers use suction to pick up debris from the road surface, which is then collected in a hopper. These machines are ideal for cleaning small areas, such as parking lots and sidewalks. Regenerative air-vacuum sweepers combine the benefits of both regenerative air sweepers and vacuum sweepers, making them an effective solution for a wide range of applications.
Regardless of the type of road sweeping equipment you choose, it is important to choose a machine that is designed to meet the specific needs of your operation. For example, if you need to clean large areas, you may want to choose a mechanical broom sweeper, while if you need to clean small areas, a vacuum sweeper may be a better option.
In addition to choosing the right type of road sweeping equipment, it is also important to choose a machine that is easy to operate and maintain. Some of the key features to look for in a road sweeping machine include easy-to-use controls, a durable construction, and a reliable engine.
It is a Low Cost of Ownership for Limited Budgets:
-Tractor-towed mechanical sweepers offer the optimum balance among high performance, quality, low cost, and environmental impact.
-The Mechanical Sweeper is capable of sweeping and collecting sand, stones, and other debris with 2 m3 ideal capacity.
-It loads waste material quickly and directly from the road into its own hopper.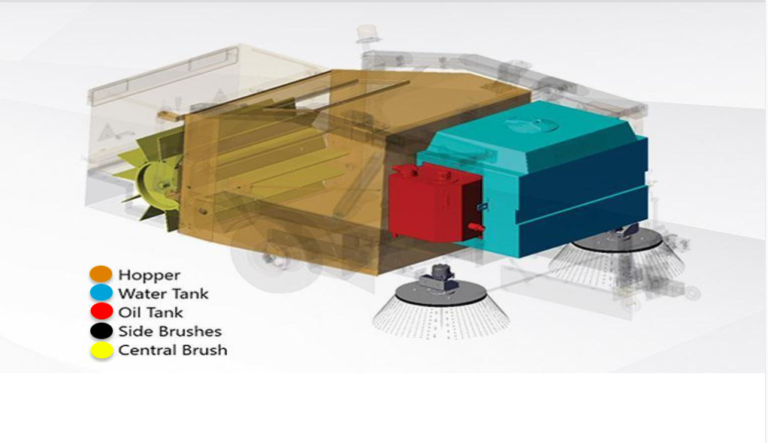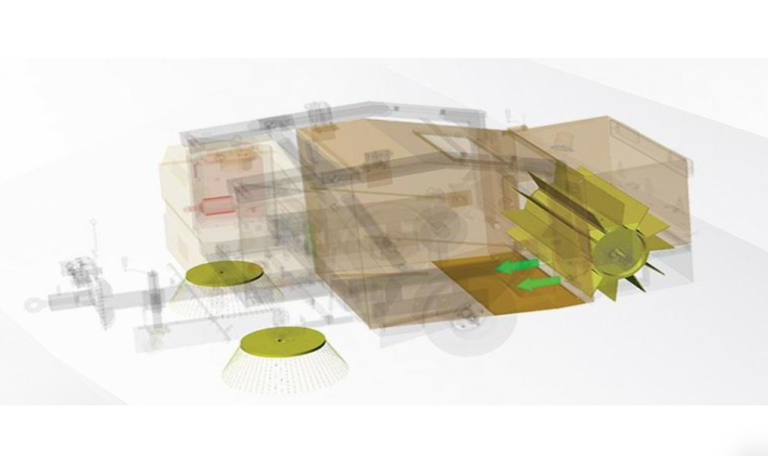 Body & Design:
The structure is robustly constructed from quality materials to provide years of continuous performance and reliable service.
Blasting and painting operations are implemented carefully, special covering solutions are provided for the materials.
The machine can easily be handled due to its ergonomic design. All the materials used on this equipment are  100% recyclable.
PTO on Towed type road & street sweepers
Towed type road & street sweepers  standard model without an engine uses the PTO of the tractor and there is no additional fuel consumption.
Any kind of tractor with a 33 KW engine is sufficient to trail the machine. The connection between machine and tractor can be done within seconds.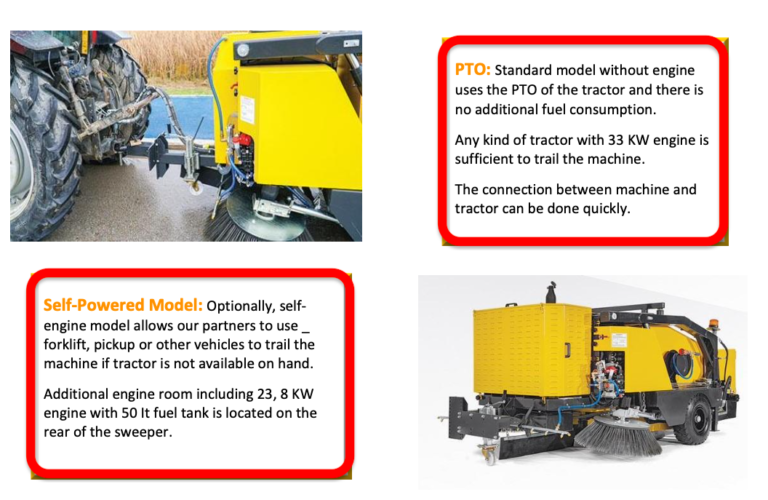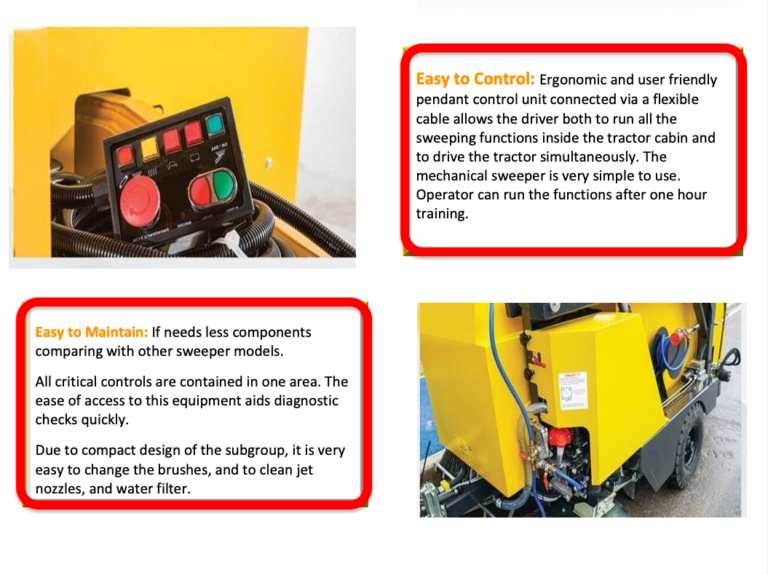 Ergonomic Design – Environment Friendly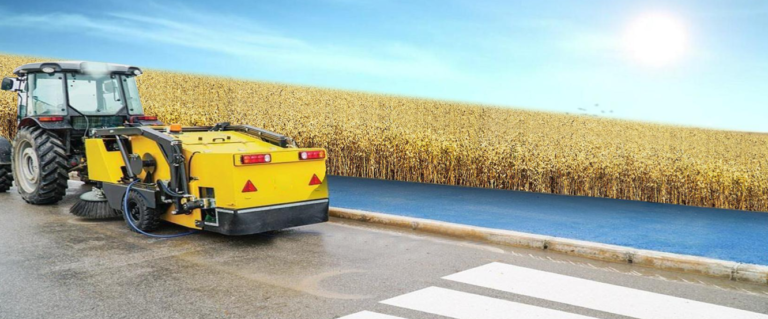 High-Pressure Washing Gun: A washing gun equipped on the machine can be used for cleaning the machine, irrigation of trees and plants, washing the pavements, or agricultural disinfection purposes by using special chemicals.
Components: Procompactor lays greater emphasis upon quality; cooperate with suppliers that became marks in their sector. We select the machine parts from suppliers who have proven themselves in their sector with their quality, price, and widespread agent network.
Brushes & Water Spraying System:
 Hydraulically actuated heavy-duty brushes with ideal dimensions effectively collect debris from the road to the hopper. The down pressure of the brushes can be adjusted for extending product life.
The tractor towed mechanical sweeper is equipped with pulverized water spraying system in order to prevent dust. Waste is humidified at the correct stage If the water tank is constructed of galvanized material.
Discharging / Unloading: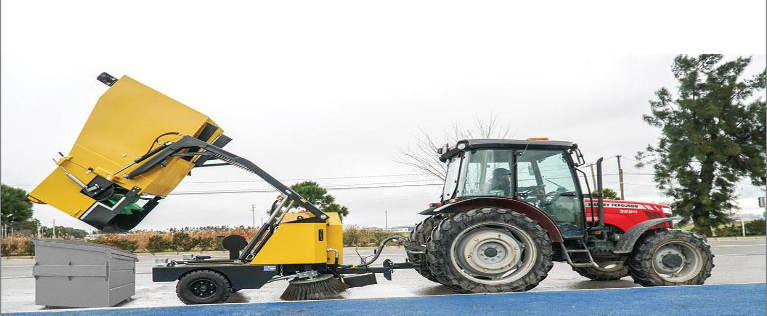 Waste discharging is carried out hydraulically by the pendant control unit. Its hopper is designed to enable the discharge of debris into any waste container available nearby. No need to transport wastes to waste disposal areas. Any waste container nearby is good enough to discharge the towed type street sweeper.
For more on Truck Mount Road Sweepers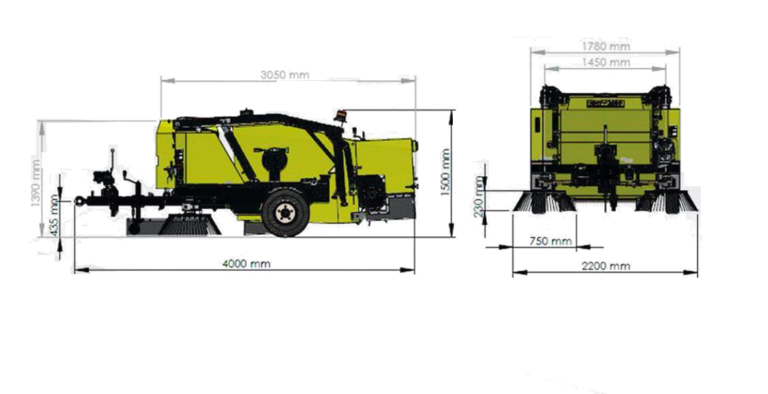 Contact Us