Crane Mounted Garbage Trucks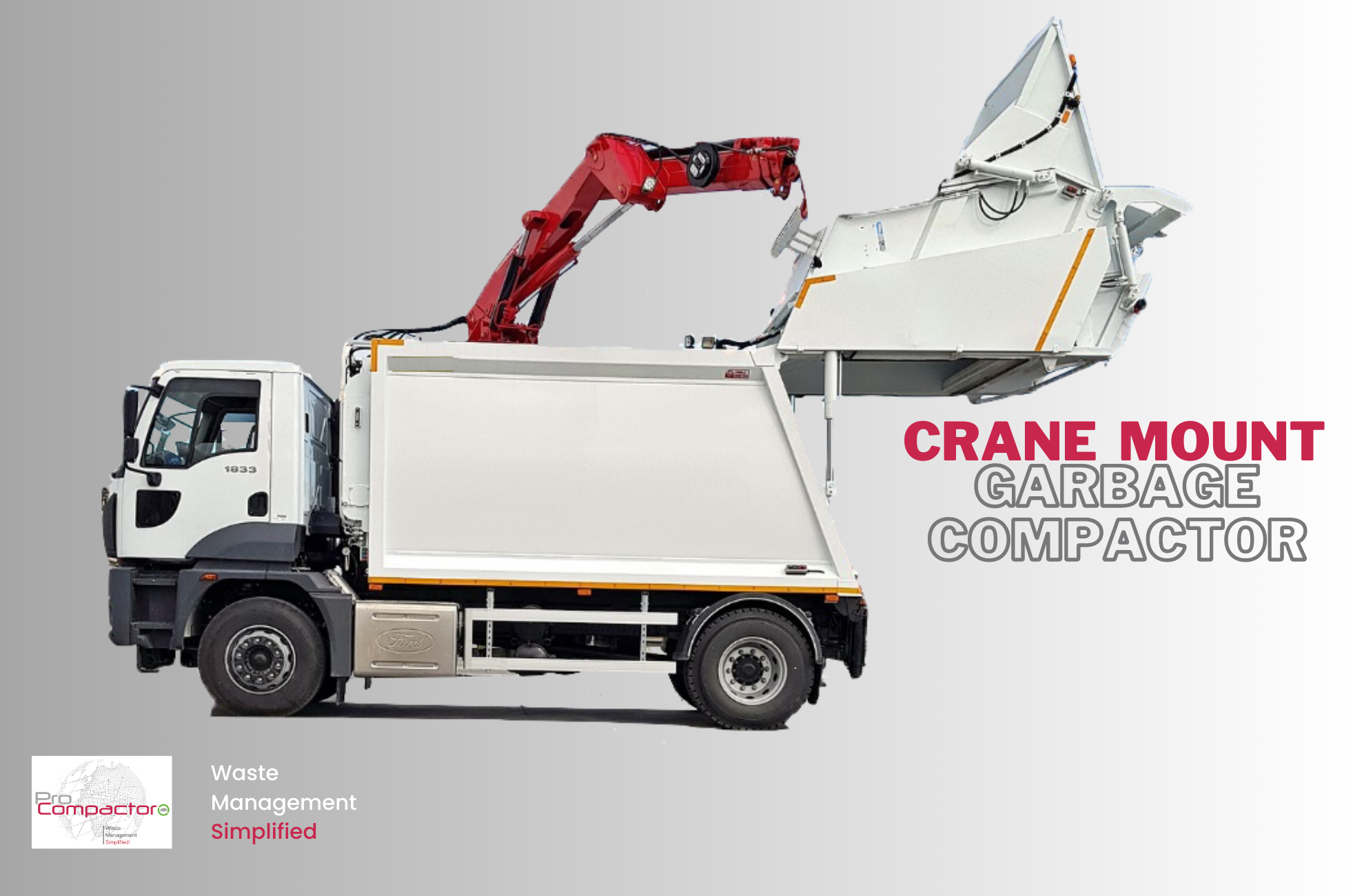 Crane Mounted Garbage Trucks come in different sizes and are able to handle all types of refuse. Heavy-duty steel construction provides an extremely durable unit for any size job. The crane-mount garbage trucks are ideal for waste management companies that need to lift, load, and dump underground containers refuse into a body .
     
Procompactor Crane Mounted  Garbage Trucks are designed to gather municipal solid wastes and refuse to transport them to waste treatment facilities. With its crane-mounted equipment, the vehicle is able to lift underground containers to empty the trash into the tailgate of the compactor then able to wash and disinfect the containers.
The equipment can lift up underground containers and discharge them within the special tailgate. Upon discharge, the containers are disinfected and washed thanks to the washing system installed on the equipment then placed back to their actual location.
Waste Management has changed due to the need for easy and practical environmental cleaning methods, the use of larger capacity on-ground and underground containers, and the use of garbage trucks with crane installment for the collection has become a very key playing role.
Procompactor offers  Top-roof cranes installed on garbage trucks.
Cranes are designed for maximum efficiency and produced with high technology within CE standards and represent high-capacity cranes with very low dead weights.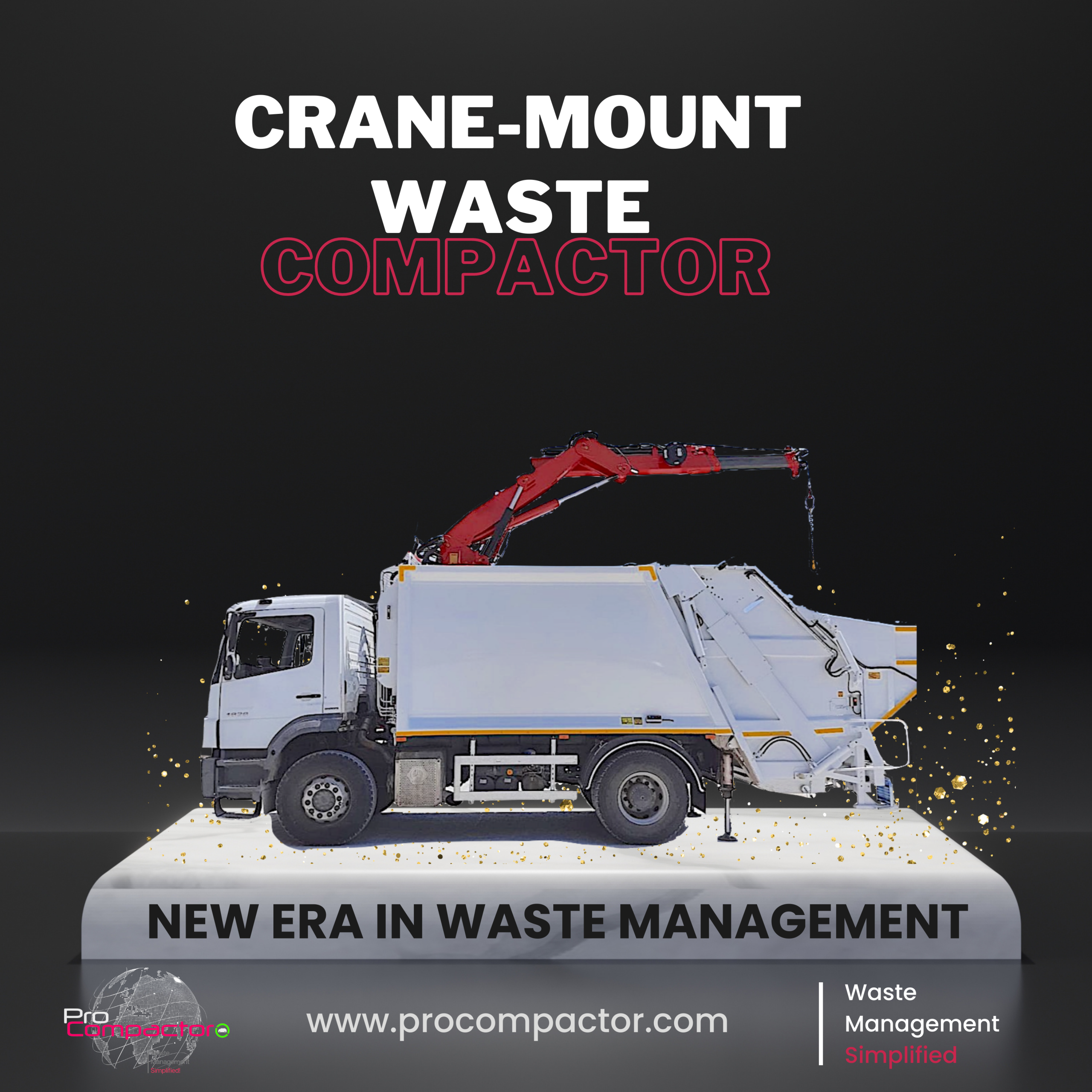 Procompactor offers Crane Mount Garbage Equipment with the following features upon demand.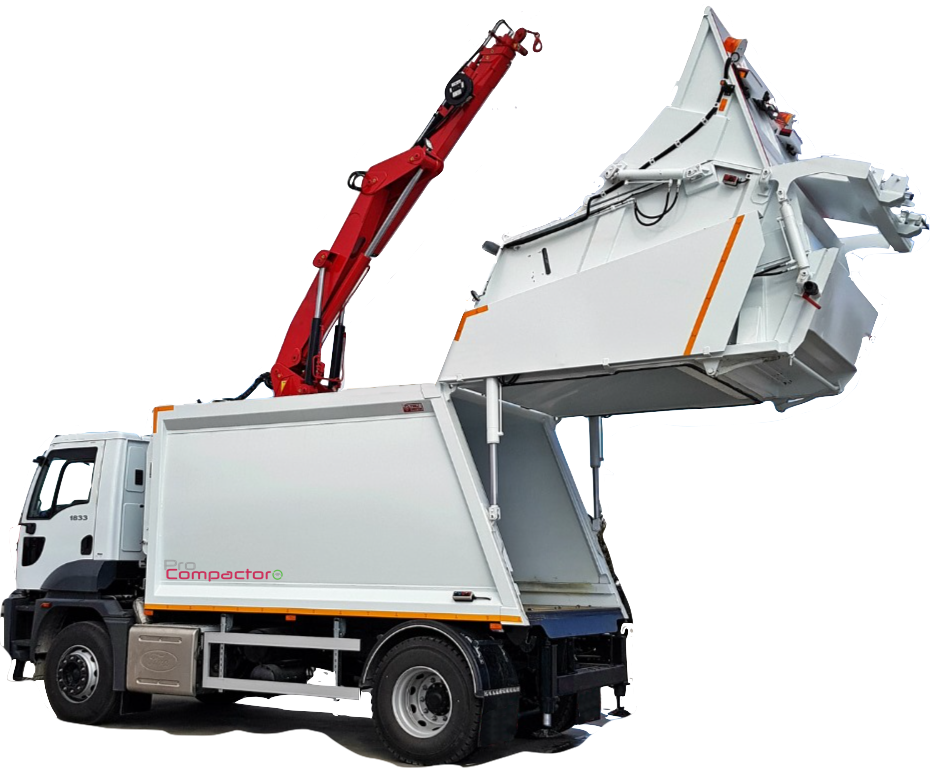 Crane features for Garbage Truck
One of the key advantages of a crane-mount garbage truck is its versatility. The crane can be used for various tasks beyond just waste collection, such as loading and unloading heavy equipment and materials at construction sites or moving heavy objects at a recycling facility.


Roof Installation on Garbage Truck body.
Compact and lightweight
Solutions-oriented for larger body capacity.
Attachments for all container systems
Electronic Moment Control System
Digital Multifunctional Distributor Bank
Radio Remote Control
Stability Control System
Rotation Arc Limiter
EN:12999:A2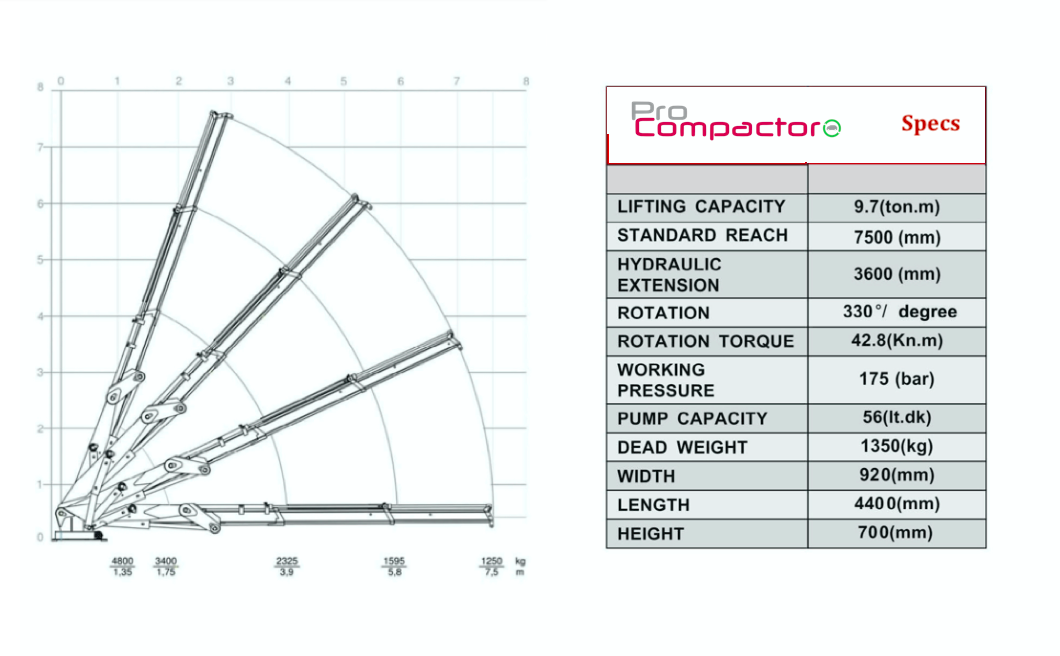 Crane Radio Remote Control Unit & Lifting Moment Limiter


Sample Drawing for 16cbm Crane Garbage Truck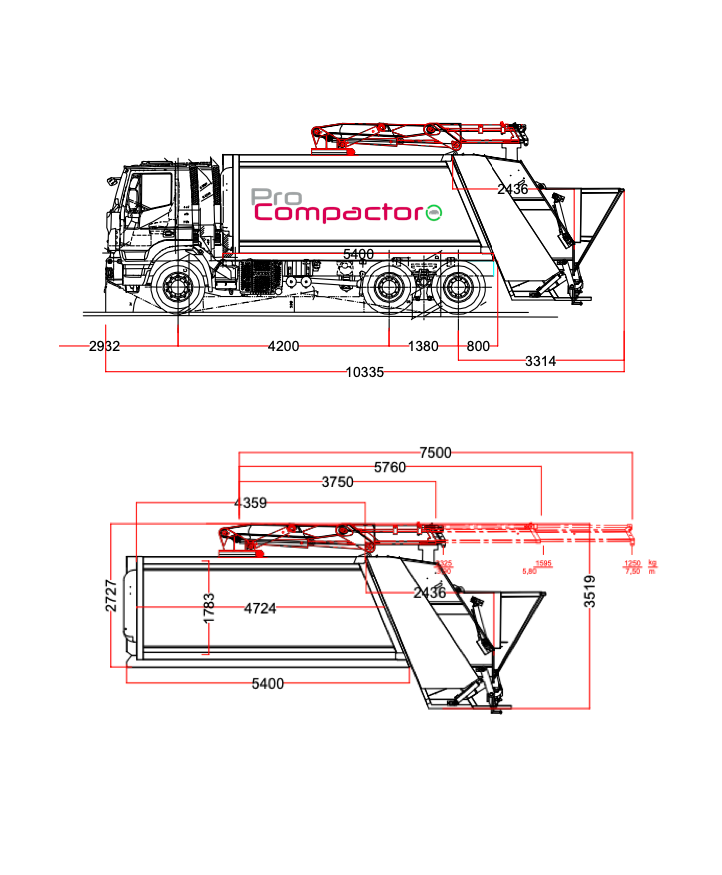 Underground Trash Containers & Overhead Trash Containers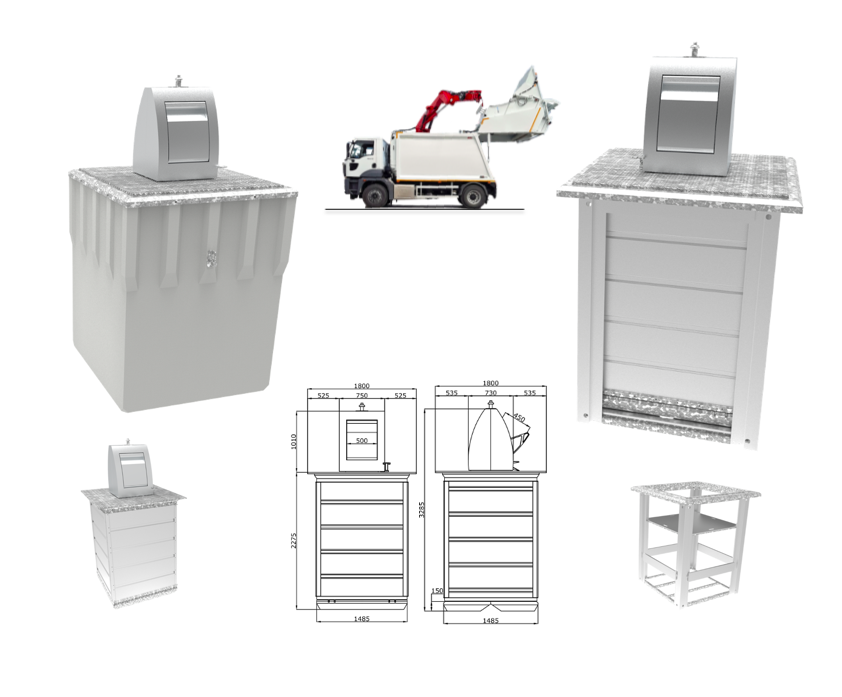 Crane Mount Refuse Trucks for Molok Collection and Underground Garbage Bins
A crane-mount garbage truck is a specialized vehicle that is designed to collect and transport large quantities of waste materials. It is equipped with a hydraulic crane that is mounted on the rear of the truck. This crane is used to lift and move heavy loads of garbage into the truck's hopper, which is located behind the cab.
The crane mount garbage truck is a popular choice for many municipalities and waste management companies because it allows for the efficient collection of large and bulky waste materials, such as tree limbs, construction debris, and furniture. The hydraulic crane can be controlled from inside the cab, which makes it easy for the driver to maneuver and position the crane for loading.
Another advantage of the crane mount garbage truck is its safety features. The hydraulic crane is designed to operate safely and efficiently, with features such as overload protection and automatic shutdown in the event of a malfunction. This helps to minimize the risk of accidents and injuries during waste collection and other tasks.
Maintenance and upkeep of a crane-mount garbage truck is crucial to ensure that it operates safely and efficiently over its lifespan. Regular maintenance should be performed on the hydraulic crane, including inspections of the hoses, cylinders, and other components. Additionally, the truck's engine, brakes, and other systems should be inspected and serviced regularly to prevent breakdowns and ensure safe operation.
In conclusion, a crane-mount garbage truck is a versatile and efficient vehicle that is ideal for collecting and transporting large quantities of waste materials. Its hydraulic crane and safety features make it a popular choice for waste management companies and municipalities, and regular maintenance is crucial to ensure safe and efficient operation.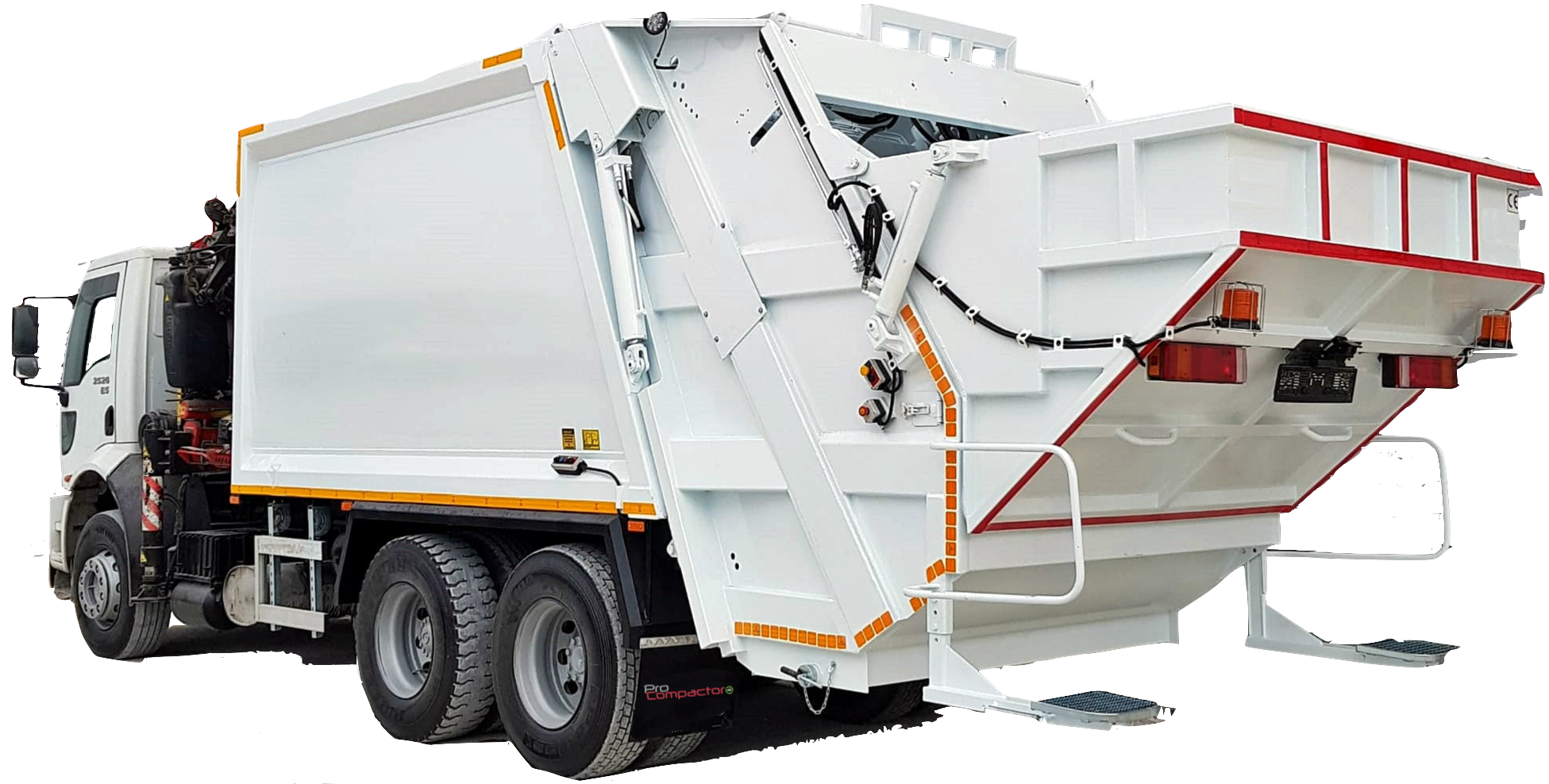 Contact Us